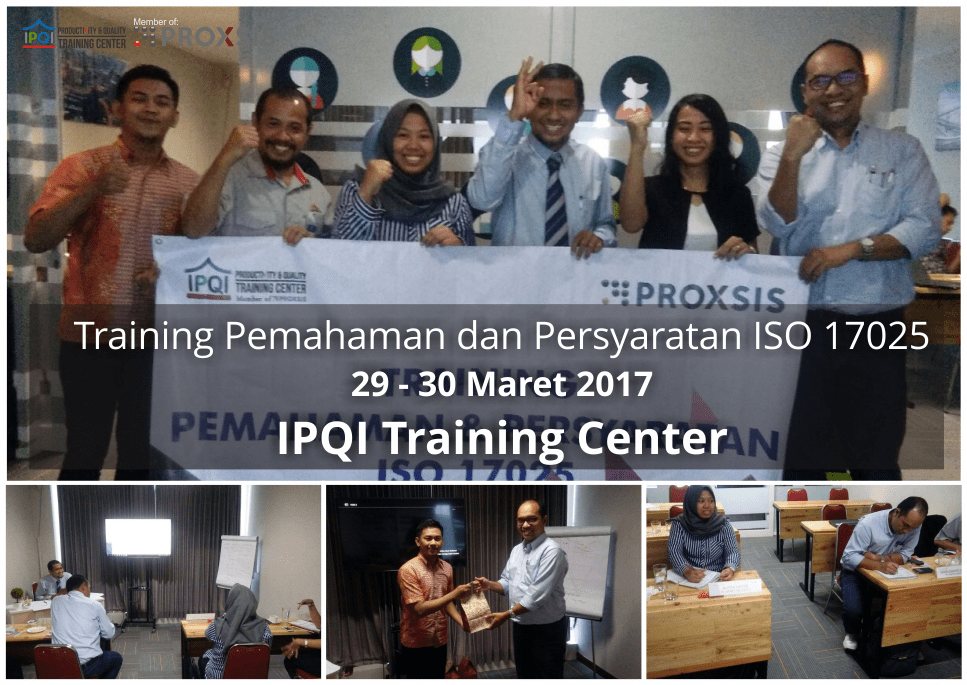 Training Pemahaman dan Persyaratan ISO 17025, 29 – 30 Maret 2017
Pada SNI 17025:2008 disebutkan bahwa kegiatan kalibrasi dilakukan oleh personil yang memiliki keahlian di bidang kalibrasi. Hal ini dapat dicapai salah satunya dengan mengikut sertakan personil yang terlibat dalam kegiatan kalibrasi untuk mengikuti pelatihan yang sesuai dengan bidang tugasnya.
Dalam kegiatan pengukuran kalibrasi memegang peranan penting. Dengan kalibrasi dapat diketahui berapa nilai penunjukan yang sebenarnya dari alat ukur yang kita gunakan. Di bidang produksi pengukuran yang dilakukan dengan benar akan menghasilkan data yang akurat dan tertulusur, pada akhirnya akan meningkatkan mutu produk yang dihasilkan, menurunkan biaya produksi, serta meningkatkan produktivitas. Indonesia Productivity and Quality Institute (IPQI) member of Proxsis telah menyelenggarakan Public Training Pemahaman dan Persyaratan ISO 17025 : 2008 tanggal 29-30 Maret 2017 berlokasi Indonesia Corporate Academy Surabaya.