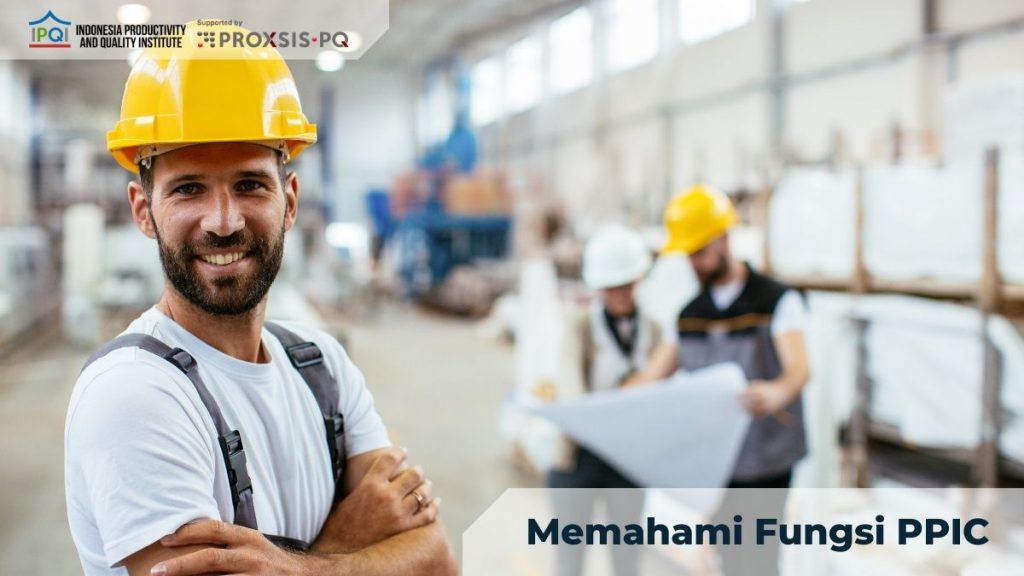 Memahami Fungsi PPIC ( Production Planning Inventory Control )
Fungsi Planning dalam perusahaan (manufacture) dijalankan oleh bagian PPIC ( Production Planning and Inventory Control ) PPIC juga memiliki peranan dalam manajemen Inventory.
Apa Inventory ? barang persediaan merupakan aset perusahaan yang berupa persediaan bahan baku/raw material, barang-barang sedang dalam proses produksi, dan barang-barang yang dimiliki untuk dijual. Karena  inventory disimpan di gudang, maka manajemen inventory  dan gudang sangat berkaitan. sampai digunakan dalam proses produksi.
Perusahaan besar atau kecil, untuk pengadaan dan penyimpanan barang ini diperlukan biaya besar. Biaya penyimpanan ini setiap tahun umumnya mencapai sekitar 20 – 40% dari harga barang  Untuk itu diperlukan strategi atau manajemen inventory yang baik agar biaya persediaan optimum.
Baca juga : Memahami sistem kerja dari departemen PPIC
Tugas umum dari PPIC adalah menerima order dari  bagian Penjualan lalu memastikan order ini selesai dan dikirim ke customer pada tepat waktunya. fungsi PPIC  berkaitan erat dengan fungsi Marketing, Purchasing, dan Produksi. Disamping itu Informasi mengenai level of raw material, Work In Process (WIP), Final Product, dan data stock opname   untuk bagian Finance terutama dalam pembuatan laporan keuangan perusahaan juga termasuk dalam tanggung jawab PPIC .

Beberapa perusahaan memiliki gaya manajemen production planning yang tampak berbeda secara teknis, tapi secara umum fungsi ini tidak jauh berbeda. Situasi Market menuntut produsen mampu menerapkan strategi operasi yang paling tepat. Salah satu contohnya, untuk menekan biaya penyimpanan, customer menuntut produsen menerapkan model produksi make to order, dengan variasi item product yang tinggi dan pemesanan dalam quantity kecil. Faktor ini akan sangat mempengaruhi model system planning diperusahaan tersebut.
PPIC bukanlah robot, yang hanya menjalankan aktivitas sesuai prosedure yang berlaku. Tetapi secara Tim, PPIC berisi sekumpulan orang memiliki sifat pembelajar/learning people, memiliki analitycal skill, dan Sistematis. Jadi tidak hanya menjalankan sistem yang sudah ada, tetapi lebih pada memastikan sistem yang dijalankan efektif atau istilah  "Rule Maker".