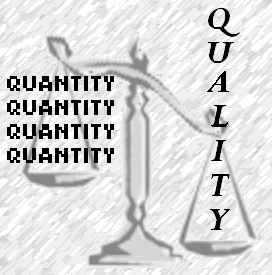 ISO 9000: 2005 Quality Management System – Fundamentals and Vocabulary
Bagi kita yang ingin mempelajari berbagai standard Quality Management System terbitan ISO, maka sebaiknya tidak melewatkan standard yang menjadi judul tulisan ini. Sebab standard ini menjelaskan berbagai prinsip-prinsip dasar dan kosakata yang menjadi acuan dalam standard QMS 9000 family yang lain, seperti ISO 9001:2008 Quality management systems — Requirements, ISO 9004:2009 Managing for the sustained success of an organization — A quality management approach, ISO 19011:2011 Guidelines for auditing management systems, ISO 10014:2006 Quality management — Guidelines for realizing financial and economic benefits,dan sebagainya.
Bahkan kosakata QMS seperti ISO 14001:2004 Environmental management systems — Requirements with guidance for use dan ISO 22000:2005 Food safety management systems — Requirements for any organization in the food chain, juga banyak mengacu pada kosakata standard ini.
Penjelasan-penjelasan lain dalam standard ini mungkin juga akan sangat berguna sebelum melangkah lebih jauh bergelut dengan berbagai QMS ISO, terutama, ISO 9000 family.
Prinsip-prinsip dasar yang diidentifikasi dalam menerapkan quality management yang baik dalam standard ini sebagai berikut:
a. Fokus pada Pelanggan
b. Kepemimpinan
c. Keterlibatan Personil
d. Pendekatan Proses
e. Pendekatan Sistem
f. Perbaikan Berkesinambungan
g. Pendekatan Fakta dalam Pengambilan Keputusan
h. Hubungan yang Saling Menguntungkan bagi Pemasok
Prinsip ini sangat penting dalam implementasi quality management standard dan prinsip ini juga terus dikembangkan oleh ISO. Jika kita ingin mendapatkan manfaat positif dari sebuah QMS, maka prinsip atau pondasi standard ini harus menjiwai dalam sistem dokumentasi maupun pelaksanaan sistem itu sendiri. Katakanlah misalnya, untuk mendapatkan hasil yang positif ISO 9001:2008, maka yang perlu diperhatikan bukan hanya asal memenuhi klausul ISO 9001:2008. Tetapi juga sejauh mana dalam memenuhi klausul-klausul tersebut berdasarkan prinsip-prinsip quality management.
Melalui standard ini kita juga dapat mengenal pengertian dan penjelasan kosakata yang digunakan dalam berbagai QMS, utamanya kosakataISO9000 family. Misalkan kosakata produk, bagi beberapa orang kata ini dikonsepsikan sebagai barang. Tapi di dalam standard ini dijelaskan bahwa produk adalah hasil atau keluaran sebuah proses "result of a process". Jadi yang disebut produk bukan hanya barang, tapi juga jasa "service".
Contoh lain, misalnya "customer" yang difinisikan sebagai "organization or person that receives a product" dan diberikan catatan bahwa "a customer can be internal or external to the organization". Ini tidak hanya bermanfaat dalam memahami QMS standard yang lain, tetapi juga mempermudah dalam memberikan kesadaran dalam implementasi semangat mutu kepada personil-personil dalam organisasi yang mengadopsi ISO management system ke dalam sistem organisasinya. (YM)
Sumber: Checklist-magazine.com