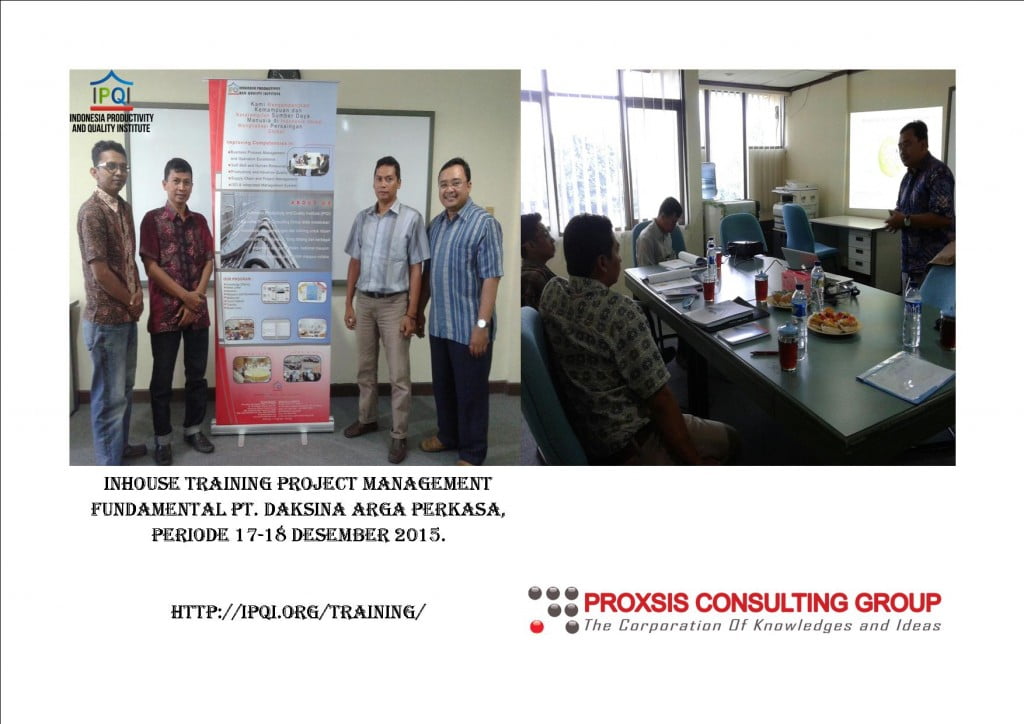 IHT Project Management Fundamental, 17-18 Desember 2015
Manajemen Proyek merupakan kombinasi konsep, keahlian dan seni dalam menyelesaikan suatu proyek atau event "kegiatan" sesuai anggaran, target waktu dan mutu yang diharapkan oleh stakeholder s. Hasil survey menunjukan bahwa hanya sedikit perusahaan yang dianggap sukses dalam menangani setiap proyek secara konsisten, hal tersebut dapat menjadi sinyal bagi para pimpinan perusahaan untuk memperhatikan pentingnya pemahaman, Penerapan dan Peningkatan Kualitas manajemen proyek secara professional.
Indonesia Productivity and Quality member Of Proxsis Corporate University telah mengadakan Training Project Management Fundamental PT. DAKSINA ARGA PERKASA, 17-18 Desember 2015.