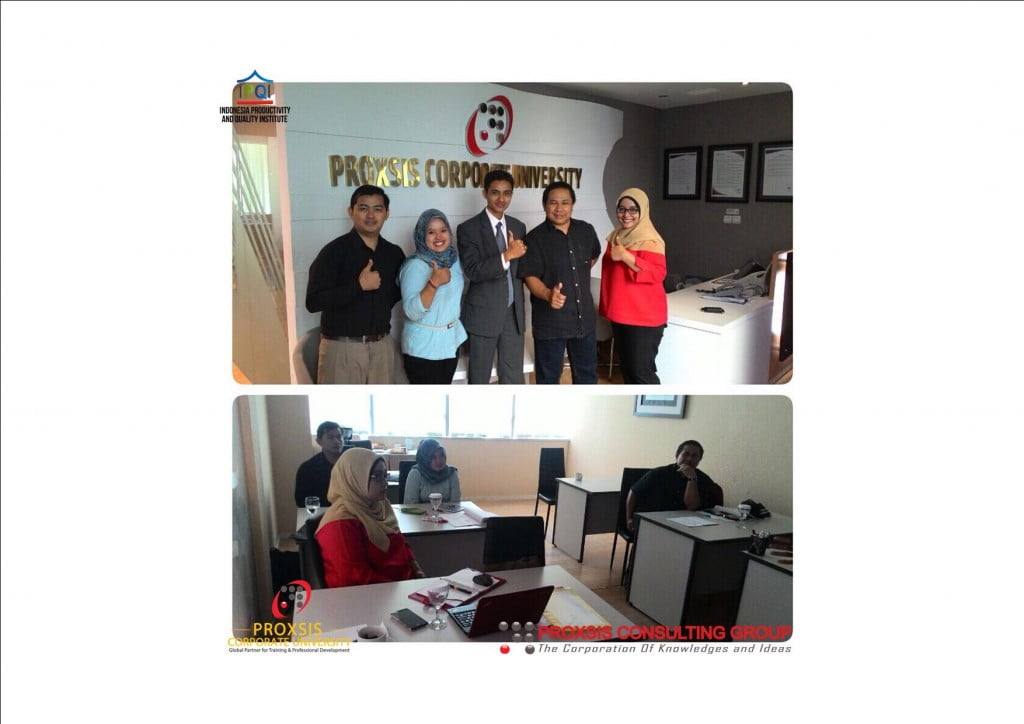 Training for The Trainer (TOT) periode 10-11 Desember 2015
Pelatihan yang diperuntukkan bagi orang yang diharapkan setelah selesai pelatihan mampu menjadi pelatih dan mampu mengajarkan materi pelatihan tersebut kepada orang lain. Secara umum Training atau pelatihan dapat didefinisikan sebagai proses pemindahan pengetahuan dan keterampilan dari seseorang kepada orang lain sehingga orang lain tersebut menjadi cakap dalam pekerjaannya. Kegiatan tersebut tidak dibatasi oleh lokasi ataupun formalitasnya karena dimana pun tempatnya, apabila terjadi suatu proses pemindahan pengetahuan/keterampilan kepada orang lain maka itu bisa dikatakan sebagai training.
Indonesia Productivity and Quality Institute member of Proxsis Corporate University telah menyelenggarakan Training Training Of Trainer berlokasi di Proxsis Corporate University pada tanggal 10-11 Desember 2015.