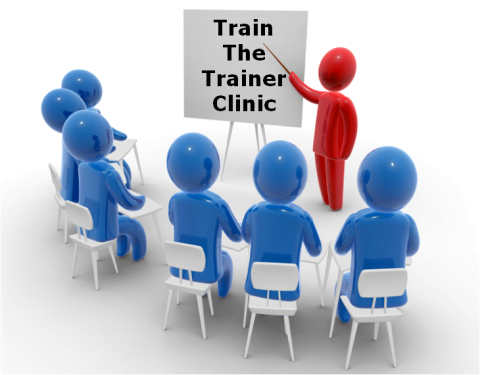 Training of Trainer
Detail Training of Trainer
Training internal sering dilakukan dalam suatu organisasi / perusahaan, namun masalah sering muncul dengan tidak kompetennya trainer internal, sehingga proses training tidak berjalan secara efektif serta tidak memberikan dampak yang significant bagi peserta training. Training of Trainers merupakan solusi untuk meningkatkan kompetensi trainer  sehingga menjadi trainer yang handal, menarik, dan efektif. Termasuk bagi perusahaan/ organisasi yang selama ini tidak menyelengarakan training karena tidak tersedianya trainer, maka dengan pelatihan ini dapat membantu mendidik dan menyediakan trainer internal yang kompeten.
 Diharapkan setelah Training of Trainer ini peserta dapat :
Memahami Fungsi dan Peranan Pelatih Internal,
Menegtahui hal-hal yang perlu dipersiapkan dalam memberikan pelatihan,
Memahami hambatan menjadi trainer dan cara mengatasinya,
Memahami teknik pembuatan bahan ajar/ materi pelatihan,
Memahami teknik mengajar yang  handal, efektif dan menarik,
Mampu menjadi Trainer yang efektif dan menarik,
Mampu mengevaluasi efektifitas proses pelatihan.
Siapa yang harus ikut Training of Trainer:
Frontlines Staff (Customer Service, Receptionist, Sales & Marketing, Humas, Corporate Affair, Satpam, etc.)
Para Sekretaris & Internal Service Staff
Staf yang terkait dan tertarik terhadap masalah ini
Program:
Fungsi dan Peranan Pelatih Internal,
Perencanaan dan Persiapan Mengajar,
Proses Mengajar (Pembukaan,Inti, Penutupan),
Teknik Mengajar yang efektif,
Kunci Keberhasilan menjadi Trainer,
Latihan Mengajar dan Feed Back.
Lama Training :
Event selama 2 hari
Investasi:
Public    : Rp. 3.500.000, – / Peserta
Metode Pelatihan Training of Trainer
Pelatihan ini membutuhkan interaksi yang cukup tinggi agar setiap materi dapat langsung menjadi bahan diskusi.
Dialog Interaktif / Sharing
Diskusi Grup
Latihan di Kelas
Studi Kasus
Lokasi Training
IPQI Training Center
Permata Kuningan bld 17th floor, Jl. Kuningan Mulia Kav. 9
HR. Rasuna Said, Jakarta Selatan – Indonesia
Untuk informasi lebih detail hubungi kami di
Jakarta
Yolanda
Surabaya
Dwi Aliyah
Atau silahkan isi form Inquiry & Information dengan mengklik tombol dibawah ini.