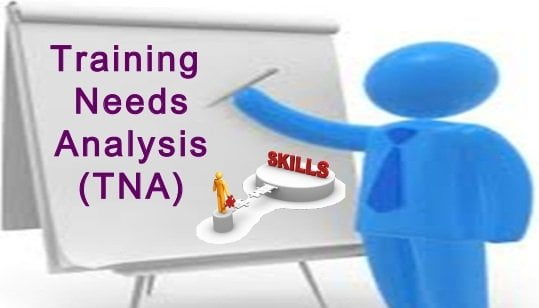 Training Need Analysis
Detail Pelatihan Training Need Analysis
Proses manajemen sumberdaya manusia menunjukkan prosedur yang berlangsung secara terus menerus dan selalu berusaha mendapatkan orang yang tepat pada saat dibutuhkan. Kebutuhan training pada semua level manajemen harus dianalisis dengan mempertimbangkan atau harus sesuai dengan tujuan-tujuan strategis perusahaan jangka panjang. Pelatihan TNA ini bertujuan untuk mengarahkan para peserta pelatihan dapat mengerti dan memahami tentang Training Needs Analysis (TNA) sehingga bisa mengimplementasikannya pada perusahaan dengan tepat.
Lama Training :
Event selama 2 hari
Investasi
Rp. 3.750.000, – / orang
Siapa yang Seharusnya Hadir ?
1. Top management suatu perusahaan yang mempunyai kepedulian untuk menerapkan sistem managemen yang tepat dalam organisasinya.
2. Middle Management / Manager Lini / Karyawan yang mempunyai peran sebagai eksekutor dalam suatu organisasi dan mempunyai peran besar dalam implementasi suatu sistem managemen khususnya Sistim Managemen Lingkungan.
Metode Pelatihan Training Need Analysis
Pelatihan Training Need Analysis ini membutuhkan interaksi yang cukup tinggi agar setiap materi dapat langsung menjadi bahan diskusi.
a. Dialog Interaktif / Sharing
b. Latihan di Kelas
c. Studi Kasus
Program Training Need Analysis
Materi yang akan dibahas pada Pelatihan Training Needs Analysis (TNA) diantaranya:
Pengertian Training Need Analysis (TNA)
Manfaat Training Need Analysis
Dampak dari training need analysis
Different styles of training need analysis approach – Building the Training Needs Analysis Process linked to HR programs.
Formulate steps, actions, problems, skills. Training Framework in the organization
Mendefinisikan kebutuhan pelatian perusahaan
Review Organisation Needs and cascade to HR Planning
Explore Training & Development Program linked to HR programs such as Manpower Planning, Succession Planning, Competency Based Human Resource, Performance Management, Recruitment, Compensation & Benefits.
Set-up a training needs analysis process – Establishing Training Plan
Lokasi Training
IPQI Training Center
Permata Kuningan bld 17th floor, Jl. Kuningan Mulia Kav. 9
HR. Rasuna Said, Jakarta Selatan – Indonesia
Untuk informasi lebih detail hubungi kami di
Jakarta
Yolanda
WhatsApp : 0813 1980 2545
Email : [email protected]
Surabaya
Dwi Aliyah
WhatsApp : 0822 4414 7658
Email : [email protected]
Atau silahkan isi form Inquiry & Information dengan mengklik tombol dibawah ini.