IPQI the Quality of Our Life
Indonesia Productivity and Quality Institute berdiri pada tahun 2005, merupakan suatu lembaga pelatihan yang bertujuan untuk menjalin hubungan kerjasama yang baik dengan segala pihak dengan satu tujuan, yaitu meningkatkan kinerja dan kompetensi manusia.
Memfasilitasi Anda dalam upaya meningkatkan sumber daya perusahaan dan kompetensi seseorang sesuai dengan kebutuhan. IPQI Bekerjasama dengan beberapa perusahaan nasional dan multinasional untuk memberikan media pelatihan yang berkualitas bersama tenaga pengajar yang berpengalaman.
IPQI memiliki beberapa partner tim dalam pengembangan lembaga training ini, antara lain :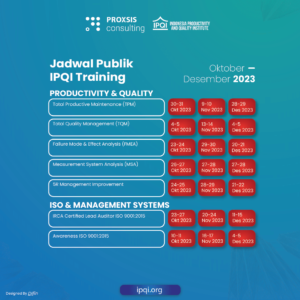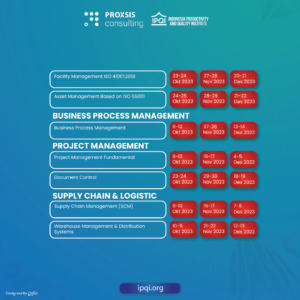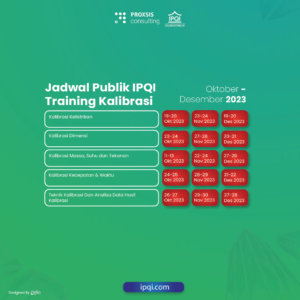 INQUIRY
IPQI Favourite Training