IPQI bersama Proxsis Consulting Group telah melakukan sosialisasi, pengembangan dan training untuk ribuan participant di Indonesia. Yang datang dari berbagai organisasi dan perusahaan, nasional maupun multi-national, pemerintah maupun nirlaba.
Bertujuan untuk peningkatan pengetahuan dan keterampilan terkait productivity dan quality yang dilakukan melalui Research And Development, Knowledge Sharing, News Letter, Bedah Buku, Seminar, Mailing list dan Forum Diskusi, serta Training.
Program IPQI:  
Kami  berbagi pengetahuan dan perkembangan yang terkait produktivitas dan kualitas, melalui website www.ipqi.org, milling list, facebook, linkedin serta sosial media lainnya.

Kumpulan berbagai informasi produktifitas dan kualitas yang akurat dan pengetahuan yang bermanfaat. Dalam bentuk cetak maupun online yang disediakan, agar mudah di dapatkan kapan pun dan dimanapun.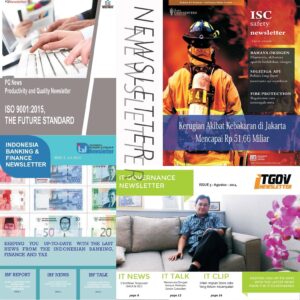 Melalui seminar,diskusi dan berbagi pengalaman serta pengetahuan baru  dengan mengundang ahli dalam bidang yang terkait produktivitas dan kualitas.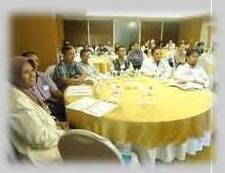 Pengembangan konsep Bersama dengan PROXSIS, IPQI sudah mengembangkan approach dalam Business Process management sejak 2005 dan Productivity program. PROXSIS dan IPQI menjadi pionir dalam pengembangan Business Process Management di Indonesia.
Hal lain yang sedang dikembangkan adalah: Lean Productivity, Lean Start Up, Productivity untuk UKM.

Dengan menggunakan media internet, kami mengelola Mailing List dan Forum diskusi untuk berbagi dan berdiskusi tentang pengetahuan seputar produktivitas dan kualitas yang memajukan Sumber daya manusia Indonesia.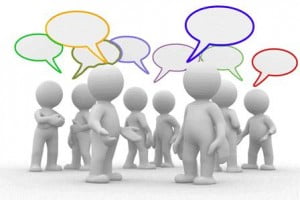 Berbagai macam buku yang bermanfaat dalam pengembangan produktivitas dan kualitas. Dengan menyambungkan pemikiran, ide serta kreatifitas penulis dengan para penikmat buku.

Untuk memajukan Sumber Daya Manusia, diperlukan pelatihan dengan metode yang tepat. Dengan banyaknya Trainer ahli dan berpengalaman dalam bidangnya, kami yakin akan memberikan pengetahuan tambahan serta mengasah keahlian dan kemampuan dalam bidang Productivity and Quality.